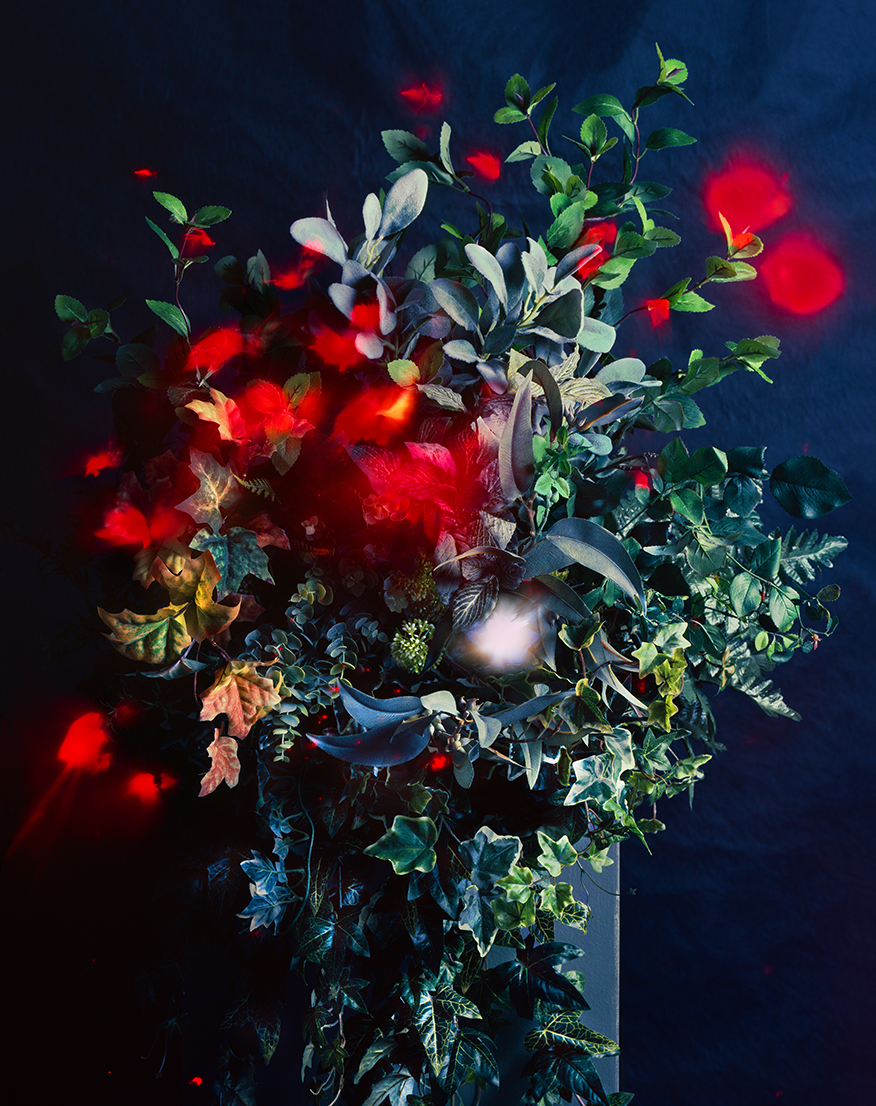 AFTER ET FIAT LUX
Direct impression on diapositive film 10x12 cm
100x80 cm, Archival inkjet print on 310gr baryta paper, framed
2017 - 2018


The pictures of the project Et Fiat Lux feature simulacra, perfect imitations of real flowers. The copies are made of plastic, nylon and polyester. In series After Et fiat lux, the ikebana are composed just with the vegetal bushes (without flowers), while the presence of flowers is rather evoked by the light. The light irradiation occurs in the darkroom, after the film exposure and before the process of developing. Each of the glow it is controlled by the shielding, well thought and not left by chance, to allow a selective passage of the light.
The resulting image is animated by the glows that create the illusion of a flower, as they would represent different typologies of flowers. In this series, the flowers are not present, but the light suggests the forms and shapes of them.