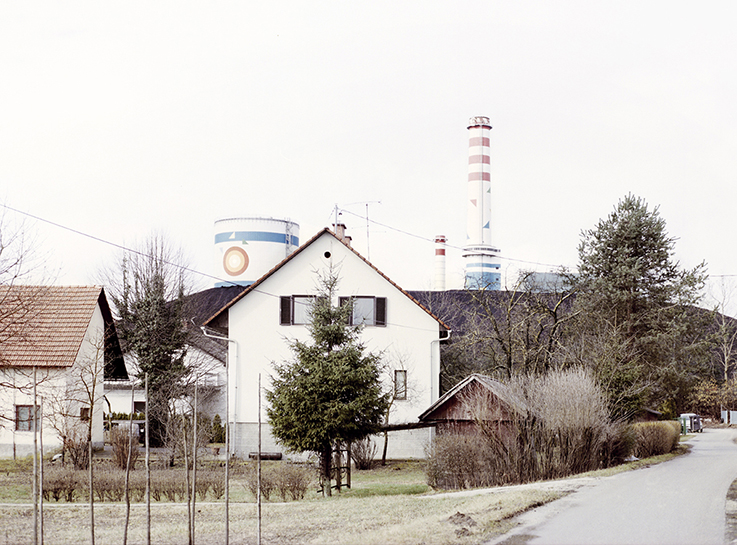 INABSENTIA
2008 - ongoing


I consider photography as a medium able to speak for itself, without the support of texts or other explanation devices. My ongoing research on the idea of ambiguity pushed me to search a narrative form that is at the same time able to reveal and to hide.
I understand this series of pictures as an attempt to create a narration trough the gathering of different single impressions, which apparently have no connections between them.
Even though the human figure is addressed, it is never showed: it is present in absentia.
Its direct view would be to too explicit, instead I portrayed the violences of the traces men have left in the landscape by being absent.
INABSENTIA
2008 - v teku


Serijo fotografij InAbsentia razumem kot vajo, kjer podobe delujejo samostojno in prikazujejo zgodbe kot zbirko vtisov, ki ocitno nimajo nobene povezave, ampak "delujejo" v skupnosti.
Cloveška figura je prisotna, vendar neposredno - v odsotnosti. Neposreden pogled bi deloval nasilno, edino nasilje na sliki je tisto, s katerim je clovek pustil sledi na pokrajini.
Fotografijo obravnavam kot medij, ki govori sama zase, brez podpore besedila ali razlage. Neprestano iskanje prave smiselnosti ter senzibilnosti, razkrivanja in prikrivanja stvari, kar je navsezadnje tudi ena izmed mojih praks
dvoumnosti.